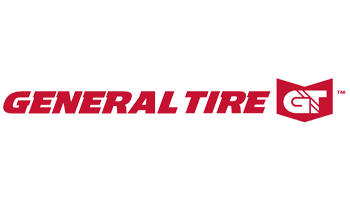 history of general tire
William F. "W.O." O'Neil and Winfred E. Fouse founded General Tire and Rubber Company in Akron, Ohio on September 29, 1915. General Tire developed rubberized covers in 1928 for cars and trucks.
Nygen and fabric business in Mexico was the first international subsidiary to be created in the 1930s. General Tire's second American factory began in 1944. It quit producing cars there in 1986.
In 1960, a new substance-material mixture was developed. In 1973, General Tire opens its sixth facility in Mt. Vernon, Illinois, with the ability to produce full radial tires.
Continental Tire North America, Inc. provided significant support to General Tire on October 30, 1987. For this reason, in 2007, the brand's logo was altered for both the passenger/light vehicle and wheeler tire ranges.
General Tire made a comeback to off-road competitions in 2008. Moreover, in 2012, General Tire positioned itself as a market leader in the creation, production, and sale of quality automobile tires. On September 29, 2015, General Tire marked its 100 years in the trade.
Large selection of tires to choose from
Choosing the right set of tires is essential, and General Tire offers a wide range of options that can meet any need. Whether you're looking for tires that can handle rough terrain or harsh weather conditions, General Tire has you covered.
Use our Tire Finder to easily discover the best tires for your vehicle!
general tire's Performance Tires
Their products are backed by a long history of quality and innovation. So if you're in the market for new performance tires, be sure to check out what General has to offer. You won't be disappointed.
General Tire's Passenger Tires
Tires are an important part of any vehicle. They provide the traction and handling needed to get around safely. They play a key role in how a passenger car performs. General Tire has a long history of manufacturing excellent tires for sedans and day-to-day commuter vehicles.
why choose general tires
Continental is the largest tire manufacturer in Germany, and General Tire is a subsidiary brand of Continental. General Tire has a history dating back more than a century. All of their tires are created to be tough and dependable tires that balance on-road and off-road traction. They have excellenbt versatility in all seasons.
Value for Money: General Tires are known for providing good value for money. They offer a balance between quality and affordability, making them an attractive option for budget-conscious consumers. General Tires often provide reliable performance at a competitive price point.

All-Season Performance: General Tires are designed to perform well in various weather conditions. They offer a range of all-season tire models that provide good traction and handling on both dry and wet roads. These tires are engineered to maintain grip and stability, enhancing safety and confidence for everyday driving.
general tires: TIRES FOR EVERY REASON
Winter season tires are designed to provide enhanced traction on snow and ice-covered roads. Here are examples of General Tire's winter tires:
AltiMAX Arctic 12: Superior grip in rain, snowy, and/or frost settings, with a new substance and new pattern layout.
GRABBER Arctic: Stable winter tires for big SUVs and big trucks with excellent low-temperature traction in snow, ice, and damp weather. It has comfortable stability, responsive handling, effective water outflow and snow traction, and wet and dry braking ability.
GRABBER Arctic LT: An innovative and long-lasting winter tire for light trucks that perform in icy, snowy, and wet conditions.
Summer tires are designed to provide superior traction and braking in hot, dry conditions. There is one available in General Tire.
G-MAX RS: an ultra-high-performance summer tire with enhanced smart tools and capabilities for superior traction, balance, and long life.
All-season tires are designed to provide good performance in all types of weather conditions. General Tire has a variety of all-season tires available:
AltiMAX RT45: Symmetric tread allows standard tire rotations and uniform treadwear
AltiMAX 365 AW: Dependable, all-weather performance
GRABBER A/T X: Next-generation aggressive all-terrain tire with great off-road and on-road ability
AltiMAX RT43: Passenger automobile, van, and hybrid all-season wheel
G-MAX AS-05: All-season super performance tire
General Tire's has a strong reputation with manufacturing dependable truck tires which provide high performance in all types of weather conditions.
GRABBER A/T X: Next-generation aggressive all-terrain tire with great off-road and on-road ability
GRABBER APT: All-terrain tire for light trucks, crossovers, and SUVs that works well on- and off-road
GRABBER X3: Light truck/SUV mud-terrain tire
GRABBER HTS60: Light truck, crossover, and SUV all-season tire with moderate off-road capacity
GRABBER HTS: Excellent for light trucks, crossovers, and SUV tire developed for desert races
GRABBER HD: for commercial light trucks and vans with long tread lifetime, endurance, and solid grip and control