More than a tire repair shop
Turn to the Local Tire Guys when you are looking for a tire repair shop for tire changes, tire replacement, new tire sales, wheel alignment services, and much more.
You expect your tires to bring you where you want to go if you're like other typical drivers. Therefore, your wheels and tires are critical components of your car. They make connections on the road and let you go backward and forward, turn and stop as needed, as long as they perform correctly.
Tires, however, do not always perform as they should. Every year, tire-related incidents happen, and they might occur when tires are worn, under-inflated, or otherwise faulty. A defective tire is the leading cause of accidents globally.
So, don't wait that you may experience such incidents and regret the time you didn't bring your vehicle to our tire repair shop.
At Local Tire Guys, we will not just provide you with the appropriate wheel and tire services for your car's requirements but also educate you about your wheels and tires and your vehicle in general.
Don't wait and risk having an accident. Have your vehicle checked by our tire experts.
See what our customers say about our tire and wheel services
These guys are absolute GOATS, amazing service and flawless communication. I can't stress this enough that these GUYS are THE GUYS. If you are looking for a shop for rims,tires,suspension etc then look no where else because these guys are the real deal. Karman and his team are awesome and I thank you all for your help 🙏 11/10 I am so so happy with my rims and tires!⭐️⭐️⭐️⭐️⭐️
- Izaak Egan
Wish I found these guys sooner. I typically take the car to the dealership for winter tire change. Waiting 3-4 weeks for my appointment was always an inconvenience. LTGs got me in quickly and the service / facility / equipment are incredible. It's always tough trusting your car with someone new. But LTG was the best tire experience I have ever had. Better then the dealership!!
- Rohin Bhargava
Great Service. Came here to get new tires and a wheel alignment. They gave me a great price. The service was phenomenal. Very clean waiting room, unlike typical shops. The guys were great, patently explained the process. Had my car out of the shop in 20 minutes. Would 100% recommend for all your tire service needs.
- Jagdish Gill
Went to get my tires replaced as they were worn out, shopped around and got the best price here, these guys had my car in and out quick. Didn't have to waste my whole day just to change tires. Very good service and excellent staff. This will be my go to [tire] shop from now on.
- Ramanvir Mann
I got a screw in my tire and Karman was ready and willing to help! Best experience and service around!
- Bryon McNabb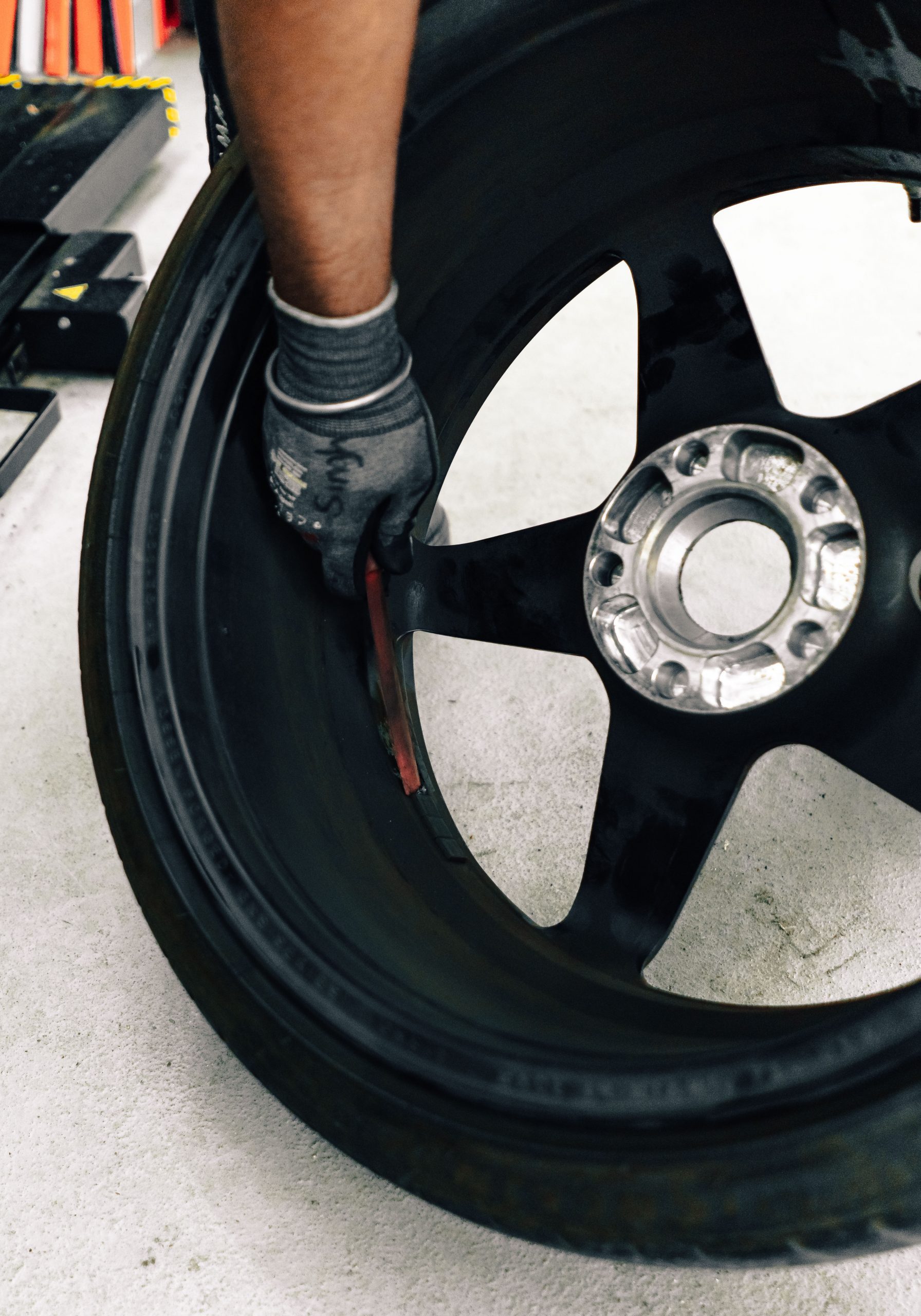 Tire Repair Shop for all your wheels and tire issues
You've probably come here for one of three reasons.
You require new tires since your current ones are starting to lose tread. Yes, we do new tire sales!
You may also need our tire repair shop for wheel and tire services such as tire balancing, wheel alignment, or tire repair for a leaky or flat tire.
You want a friendly and experienced tire technician who will answer all of your wheel and tire questions honestly.
Fortunately, we are the Local Tire Guys in Oakville and can assist you with these issues.
Products & Services LTG Offers
New Tire Sales (most major brands)
Tire and wheel service
Tire changeovers
Balancing & amp
Tires & Wheel Services
Who says that tires and wheels are two insignificant parts of a vehicle? The truth is, tires and wheels play a vital role in your road trip's safety.
We recognize how stressful purchasing new tires may be. So allow us to help you in selecting the right tires for your vehicle from our suppliers. We carry tires from leading brand manufacturers and others are available to match your demands and budget.
Our tire repair shop can help with everything, from faulty tire repairs and tire replacement to wheel balancing and alignment, oil changes and light mechanical repairs. We take great pleasure in being your first option for any wheels and tires service in Oakville
So, visit us, and have your tires repaired, replaced, and installed by our skilled tire technicians. Trust us to provide high-quality solutions that you will not be disappointed with. With Local Tire Guys, your tires will be up for any road challenges. So don't delay experiencing such a fantastic deal.
Make an appointment now.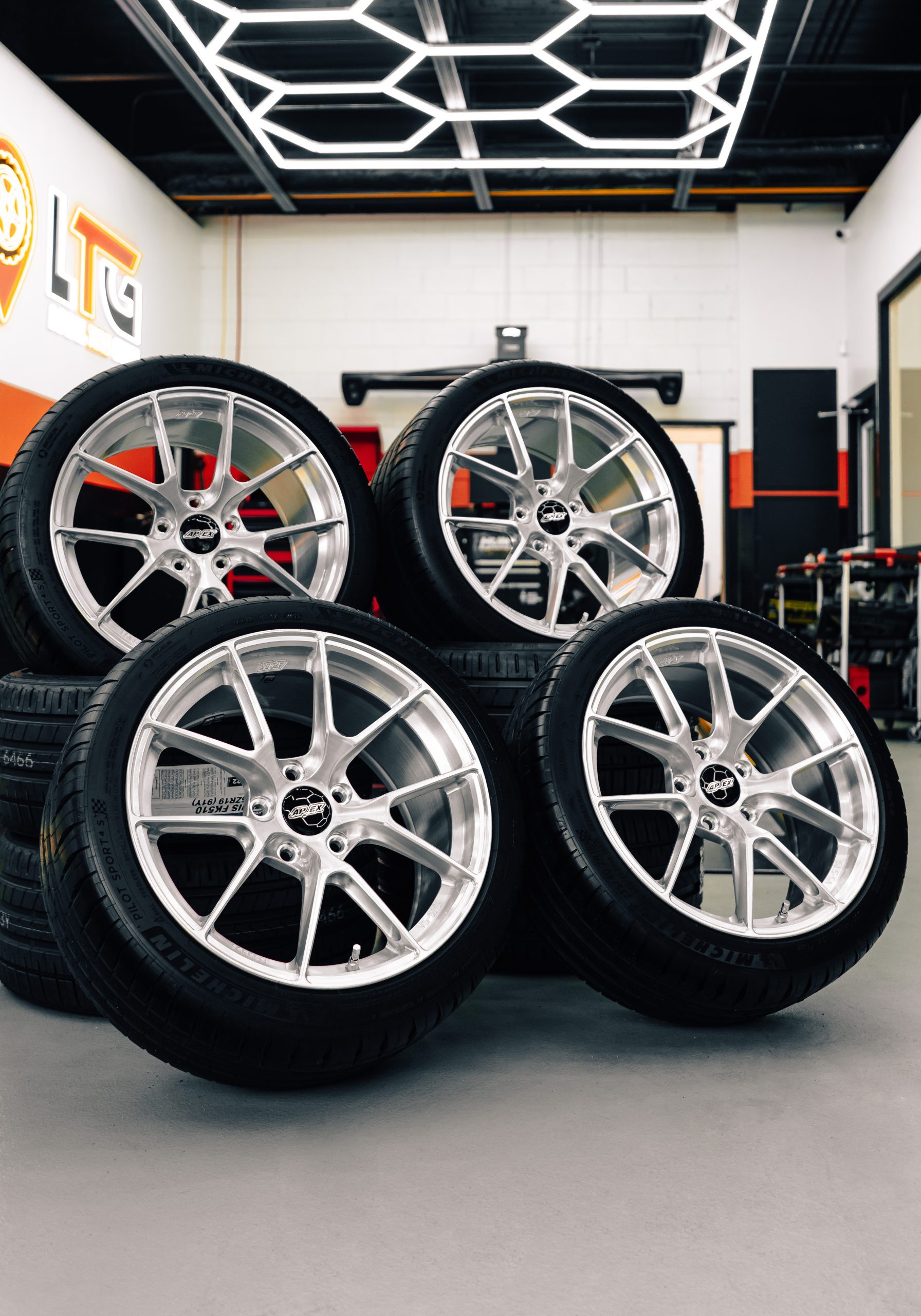 Tire Balancing Oakville
Your wheels must be balanced. Otherwise, they will not run effectively. Unfortunately, even with today's advanced engineering and manufacturing technologies, it's impossible to create wheels or tires that are precisely balanced.
There'll always be heavier materials in specific locations and lighter and thinner ones in others. So your vehicle wheel will vibrate if one side is lighter or heavier than the other. Our local tire repair shop can solve this issue so you can rest easy, knowing your wheels will serve you better on the road.
Our tire technician will advise you that a wheel balancing will be performed as part of the initial installation whenever you choose to replace your tires at Local Tire Guys. It is critical because imbalanced wheels ride badly and produce a lot of unpleasant and potentially unsafe vibrations.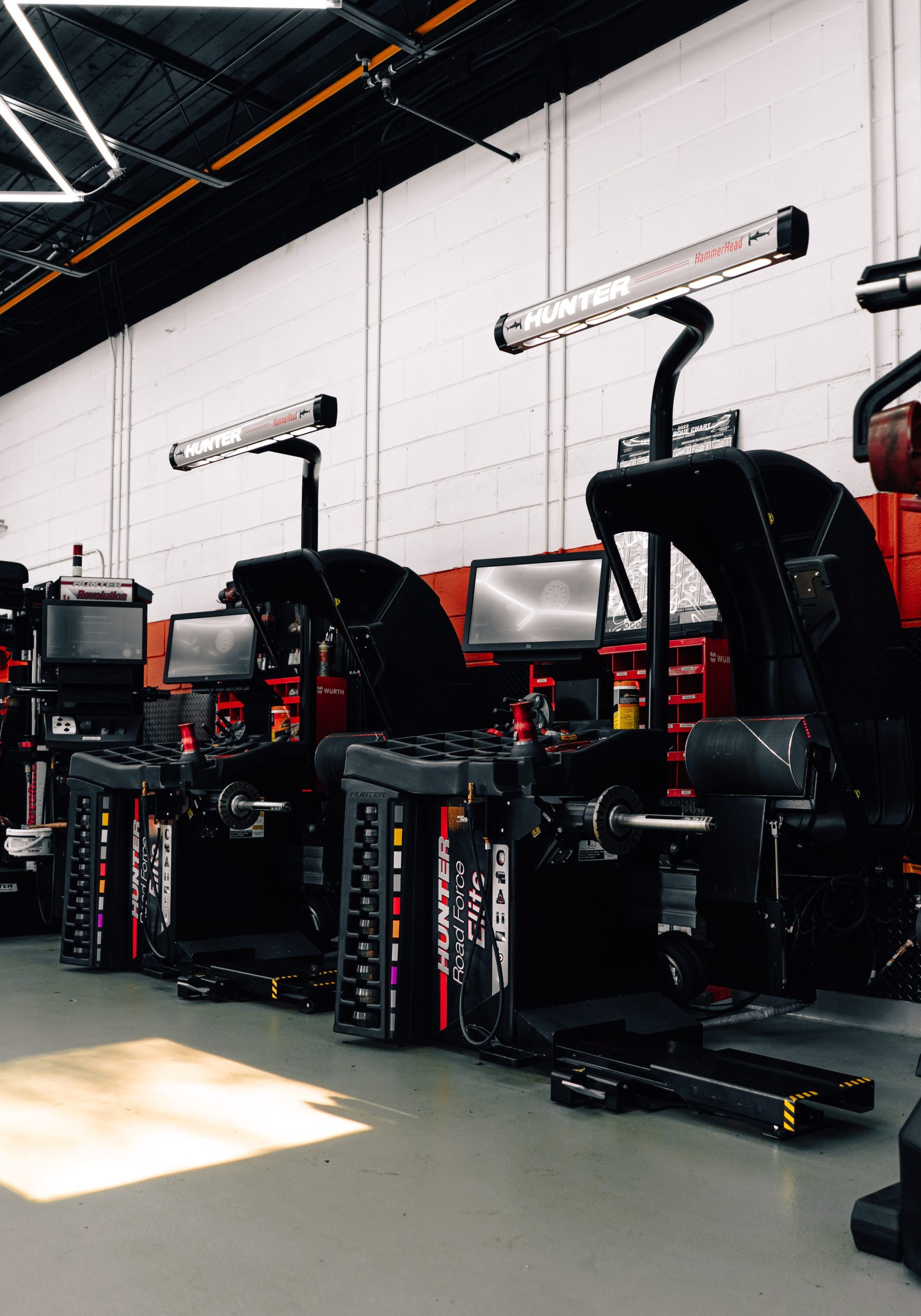 Tires Balancing - HUNTER ROADFORCE® ELITE WHEEL BALANCER
Whether you're a car enthusiast looking to optimize your vehicle's performance on the track, or simply want to ensure that your car is running as smoothly as possible, we can help.
Our state-of-the-art wheel alignment Oakville shop has the right equipment and skilled technicians that can help.
The Hunter Roadforce Elite is widely regarded as the best wheel balancer on the market, and for good reason. This advanced piece of equipment uses patented technology to measure not only the tire and wheel assembly's balance but also its overall road force.
One of the reasons that the Hunter Roadforce Elite is so effective is its unique load roller, which applies a simulated road force to the tire and wheel assembly as it spins. This allows the machine to detect even the slightest imperfections and correct them with precision.
Another feature that sets the Hunter Roadforce Elite apart from other wheel balancers is its patented vision system. This system uses cameras to scan the tire and wheel assembly for any cosmetic imperfections, such as scuffs or nicks. This information is then used to ensure that the tire and wheel assembly is balanced and that any cosmetic issues are addressed.
Tire Change Services
Whatever vehicle you have will always require expert upkeep and care to maintain your flawless driving experience. Our tire repair shop also offers tire change services on a seasonal or regular basis. However, we recognize that replacing tires is a commitment, but several advantages outweigh the expenses.
Because Canada is one of the countries with many seasons throughout the year, seasonal tire changes may be essential for your safety every time you drive.
We understand that when spending your hard-earned money, it must benefit you in the long run. Your safety is also crucial. So here at Oakville's Local Tire Guys, we provide high-quality wheels and tires, and tire change services that will truly fit your vehicle's requirements.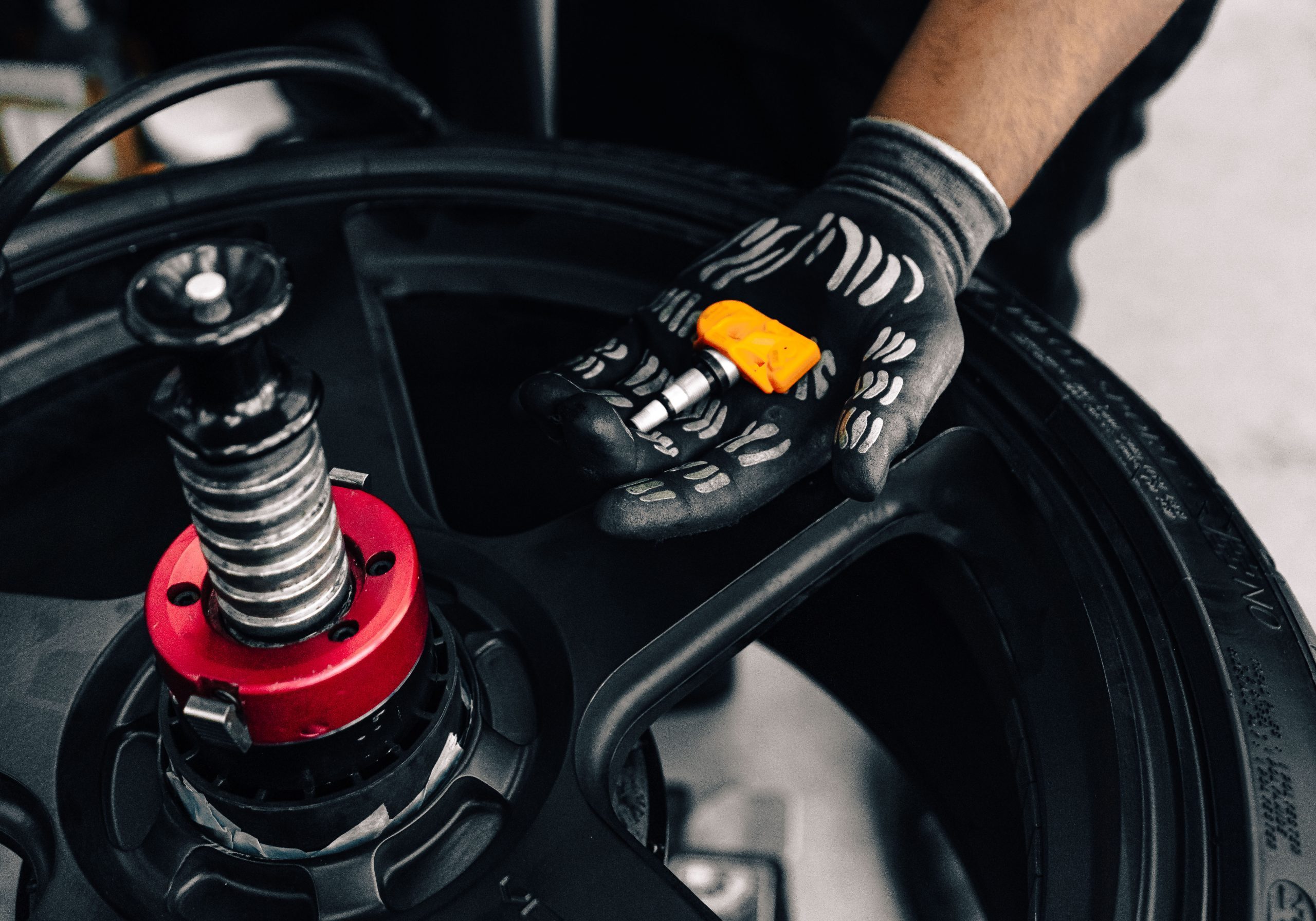 Wheel Alignment Service
If you're unaware, wheel alignment has less to do with your wheels and more to do with your vehicle's suspension system. Instead, it's all about the angle and direction your wheels travel.
A variety of factors can cause misaligned wheels. For example, the alignment might move when you make a quick turn and put too much effort on a wheel. Likewise, striking a bump too forcefully might throw a wheel out of alignment.
Even the physical strain of riding day in and day out for years might cause one or more of your wheels to become misaligned. While it isn't all that pervasive, it is a relatively regular occurrence.
As your local tire repair shop, we wouldn't want your vehicle susceptible to road accidents just because of your misaligned wheels. Your Local Tire Guys are here not only to provide you with great service but also to educate you on things you need to know about your wheels and tires.
See this Wheel Alignment Explained article for more detailed information.