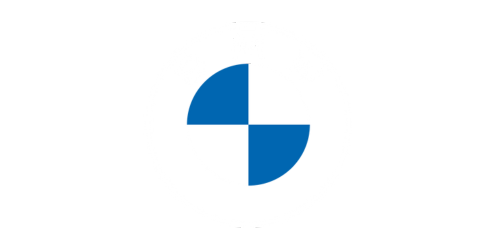 History of bmw
The history of BMW dates back to 1916 when it was initially established as an aircraft engine manufacturer under the name Bayerische Flugzeugwerke AG. However, due to World War I's end and the restrictions on aircraft production, the company shifted its focus to motorcycle production. In 1923, BMW released its first motorcycle, the BMW R32, which featured a flat-twin boxer engine and set the stage for BMW's future success in the motorcycle industry.
Today, BMW stands as a global automotive powerhouse, renowned for its luxurious, high-performance vehicles, motorcycles, and engines. With a rich heritage in engineering excellence, BMW continues to push boundaries, combining cutting-edge technology, exceptional design, and the sheer joy of driving to provide customers with the ultimate driving experience.
Call our Oakville tire shop at (905) 582-7500 to inquire about our Porsche repairs and service offerings.
lOOKING FOR TOP-NOTCH BMW REPAIRS & SERVICING?
When it comes to servicing your BMW vehicles, the Local Tire Guys are the ideal choice for automotive repairs. We pride ourselves on being the go-to experts for BMW owners due to our extensive selection of tires and wheels specifically designed for BMW models.
Our inventory includes a wide range of high-quality options that ensure optimal performance, handling, and style for your BMW.
Furthermore, we understand the importance of precision alignment for BMW vehicles, which is why we have invested in state-of-the-art alignment equipment from Hunter. With this cutting-edge technology, we can accurately align your BMW's wheels, ensuring optimal driving dynamics, tire longevity, and safety. Our team of skilled technicians possesses the knowledge and expertise to handle the unique requirements of BMW vehicles, providing you with exceptional service and peace of mind.
Performance Tires for BMW
Percise Alignment for BMW
why choose LOCAL TIRE GUYS FOR YOUR BMW
There are several compelling reasons to choose Local Tire Guys for your BMW service needs. Firstly, our team consists of highly skilled technicians who possess specialized knowledge and expertise in servicing BMW vehicles. We understand the unique requirements of BMWs and are equipped to handle their maintenance and repair needs with precision and care.
Additionally, we offer a wide range of tire options specifically tailored for BMWs, ensuring optimal performance, handling, and safety. Our extensive selection of top-quality tires, including performance and specialized BMW-approved tires, allows us to provide the perfect fit for your vehicle.
Lastly, as a local business, we prioritize providing exceptional customer service and building long-lasting relationships with our clients. You can rely on us for personalized attention, transparent pricing, and a commitment to delivering reliable and efficient service for your BMW. Trust Local Tire Guys to keep your BMW in top condition and exceed your expectations with our expertise and dedication.
To learn more, or for tire sales and service, call us at (905) 582-7500
BMW electric cars represent the brand's commitment to sustainable mobility solutions. With models like the BMW i3 and BMW i4, BMW has embraced the shift towards electric vehicles, offering innovative and environmentally friendly options. These electric cars boast impressive performance, long-range capabilities, and cutting-edge technology, providing a thrilling and eco-conscious driving experience for BMW enthusiasts.
The BMW hybrid series combines the best of both worlds by blending electric power and internal combustion engines. With models like the BMW 530e, BMW 745e, and BMW X5 xDrive45e, BMW offers hybrid options that deliver exceptional fuel efficiency and reduced emissions without compromising on performance. These hybrid vehicles provide seamless transitions between electric and gasoline power, allowing for a smooth and efficient driving experience while reducing environmental impact.
The BMW M series represents the pinnacle of performance and driving excitement within the BMW lineup. With models like the BMW M3, M5, and M8, the M series showcases extraordinary power, precise handling, and aggressive styling. These high-performance vehicles are equipped with specially tuned engines, sport-tuned suspensions, and advanced technologies to deliver exhilarating driving experiences for enthusiasts seeking the ultimate performance from their BMWs.
The BMW X Series represents the brand's lineup of luxury SUVs and crossovers. This series includes models like the BMW X1, X3, X5, and X7, offering varying sizes and levels of versatility to meet the demands of SUV enthusiasts. The X Series vehicles combine premium amenities, powerful performance, and off-road capabilities.
SHOWCASING bmw IN OUR SHOP