Local Tire Guys: Oakville Location
Find us at 238 Speers Road City, Oakville, Ontario, Canada. Local Tire Guys have a wide variety of tire brands and complimentary services to help you.
Aside from tire products, we are also capable of and prepared to handle a variety of electrical, diagnostic, and mechanical concerns, ranging from air conditioning and brakes to tune-ups and emission systems. We do a lot more than just flat tire service!
238 Speers Road,
Oakville, Ontario
Monday-Friday: 8:00 - 5:00
Saturday: Closed
Sunday: Closed
We are a team of professional Tire technicians passionate about cars
The dedicated team of tire experts at our Oakville tire location has over ten years of expertise and can recommend the best tire for you and your vehicle.
Our technicians at Local Tire Guys have the knowledge and expertise to recommend tires, conduct tire changeovers, wheel balancing and amps, and wheel alignments. With our tire services, your car guarantees safe and reliable driving.
Local Tire Guys make getting new tires simple. Our tire experts will match your car to the best-performing tires on the market while staying within your budget.
Local Tire Guys are your reliable tire repair shop with plenty of product offerings, service packages, and expertise.
Our Oakville tire location is a one-stop shop for all tire sales and repair needs. We can change your tires while also offering an alignment service.
We appreciate our clients' time as much as their cars. We want our customers to come to us if they wish quality tires, tire changeovers, balance and amps, and alignments services.
Our Oakville Location is Committed to fast, convenient, and reliable service
Local Tire Guys want to fix your tires the moment you come in. We recognize that cost is a significant consideration when purchasing new tires and we understand that you want the best deal possible.
Our experts at Local Tire Guys can assist you in selecting a cost-effective tire solution. We promise you would obtain the right tire for your car at a reasonable price.
Electric and self-driving cars will dominate the transportation sector in the next decade. The automobile repair industry will change as cars become more technologically advanced, with sensors and cameras integrated.
Not only do we supply new tires and wheel alignments at Local Tire Guys, but our professionals also have the skills and understanding to deal with the sensors in electric cars.
Local Tire Guys are the only local tire service shop you'll ever need to get tires and other complementary services that will ensure the safety of your car.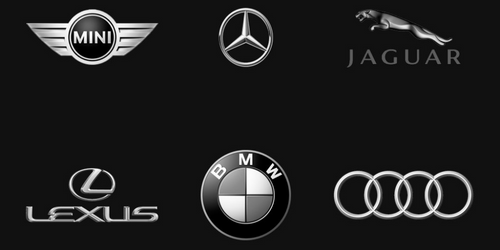 Your trusted Oakville tire sERVICE Shop
We work on all domestic car makes and models plus imports like Mazda and Toyota and premium brands like BMW, Audi, and Porsche.
Our specialized team has decades of combined experience in servicing all types of vehicles and that is why the locals of Oakville trust our tire service shop each and every time.