REPAIR YOUR BRAKES AND AVOID UNNECESSARY ACCIDENTS
Your vehicle's braking system is one of the most critical components that keep you safe on the road. Regular maintenance and repairs are necessary to ensure that your brakes are functioning correctly. Our expert technicians specialize in brake repair services for cars, trucks, and SUVs, including brake pads, rotors, calipers, and brake lines.
See what our customers say about our brake services
I had the pleasure of working with Karman at Local Tire Guys and I couldn't have been happier with the service I received. Karman went above and beyond to ensure that my daughter's BMW 128i was running smoothly by changing the brake rotors, pads, and calipers. He also took the time to check our fluids and alignment, which was a nice added touch. Karman was incredibly knowledgeable, professional, and friendly throughout the entire process, making it a stress-free experience. I highly recommend Local Tire Guys for anyone in need of quality automotive service. Thanks again for everything!
- Lino Lucciantonio
Honest, punctual and professional services are very rare when it comes to mechanics... but this is what I personally experienced when immediate need arose to replace my brakes. I was given a fair and practical assessment given my upcoming lease return situation and received timely service at a very competitive price. The price ended up to be exactly what was actually provided during the assessment. Highly recommended will be back when needed. Big ups to Karman along with his great team 🙏👍👍 highly recommend!
- DK
Replaced brake pads and rotors with them - really good process and service, and very nice people. Highly recommended.
- Guilherme Marques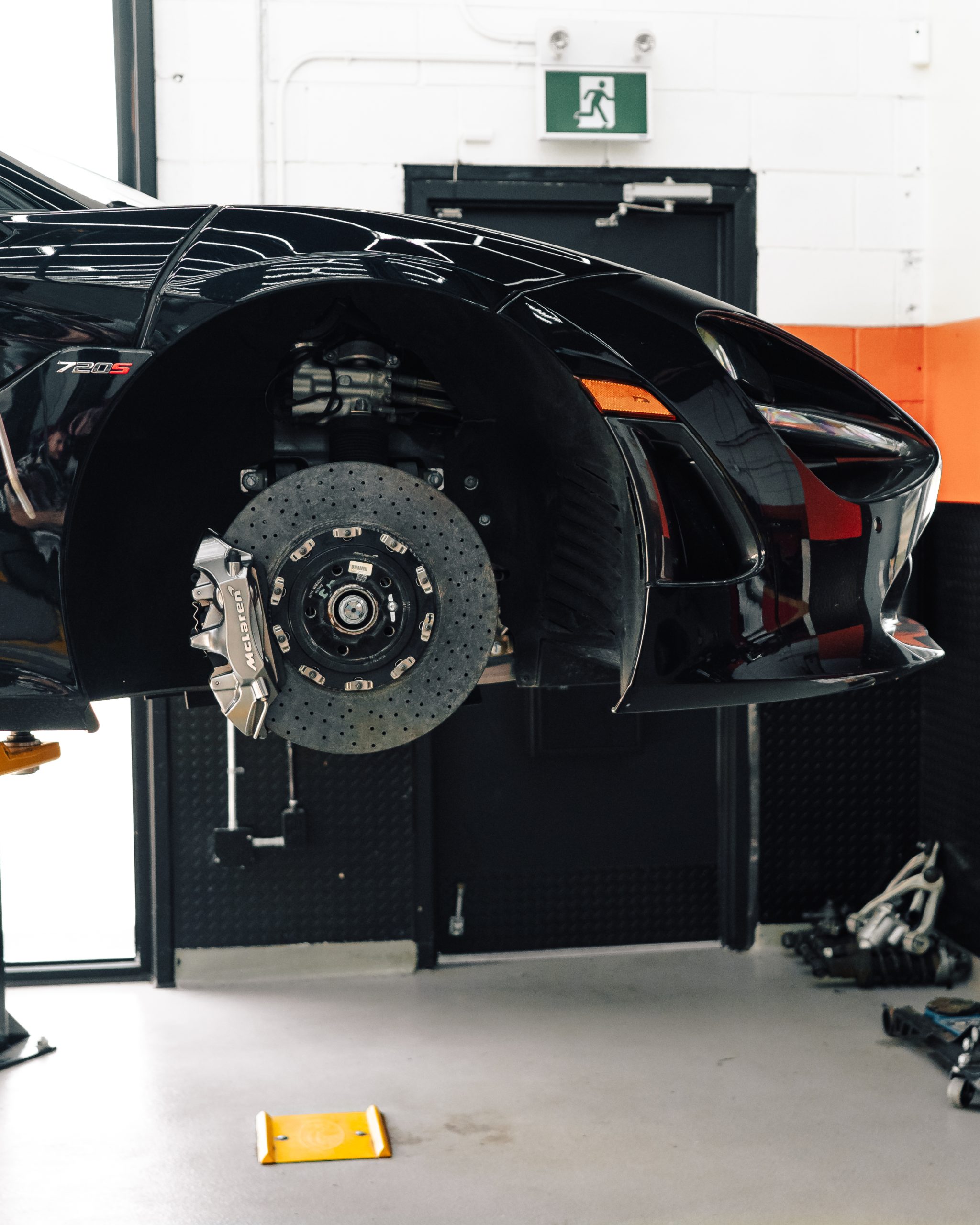 REPAIR YOUR BRAKES, PROTECT YOUR FAMILY!
Brake repair is crucial for the safety of you and your passengers. Faulty brakes can cause accidents, resulting in injury, death, or extensive property damage. Regular maintenance and repairs will help you avoid costly repairs down the road, prolong the life of your vehicle, and ensure that your brakes are functioning correctly.
Brake Replacement
Brake Pads
Rotors
Calipers
Brake Lines
Signs Its Time For A Brake Repair or Replacement
Squeaking, grinding, or squealing noises when you apply the brakes
Vibrations or pulsations in the brake pedal or steering wheel when braking
Longer stopping distances than usual
A soft or spongy brake pedal that goes all the way to the floor
Brake warning light on the dashboard
Uneven tire wear or abnormal tire wear patterns
Burning smell coming from the brakes
Brake pedal requires more force than usual to engage the brakes
Leaking brake fluid or low brake fluid levels
If you experience any of these signs, it's important to have your brakes checked by a professional mechanic as soon as possible to ensure your safety on the road. If you observe one or more of the above, it's time to visit your Local Tire Guys.