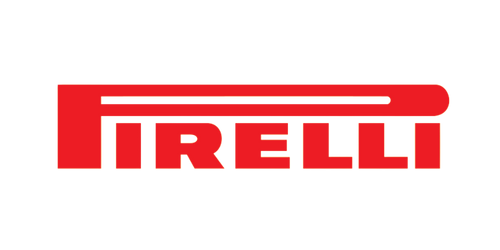 History of Pirelli
The history of Pirelli begins in 1872, when Giovanna Pirelli founded the company. Originally it was a called G.B. Pirelli & C. Based in the popular city of Milan, Italy, the company began focusing on the consumer production of tires for cars and motorcycles.
Over the last 150 years, Pirelli has grown into one of the leading performance tires in the world and employs over 30,000 people across the globe.
Large selection of tires to choose from
Considering Pirelli has been around for 150 years, its no surprise that they have a very large catalogue of tires for virtually every car on the planet.
Reach out to our team of technicians and we will be happy to help you find the perfect tire for your car.
Use our Tire Finder to easily discover the best tires for your vehicle!
why choose Pirelli?
Performance, History, & Prestige
Pirelli, a pure consumer tire company with over 150 years of experience and expertise in the premium and prestige tire industry, focuses on producing high-value tires and innovative products to meet the most particular transport needs, such as specialty and super specialty tires..
Pirelli's R&D model incorporates vendors, colleges, and automakers. It promotes technological innovations, leads R&D, and reacts to end-user demands.
Pirelli spends 6% of its high-value sales in R&D and owns 5,800 licenses. Development and research improve environmental effectiveness through raw resources to production, transport, and usage.
Brand Prestige and Recognition: Pirelli is a prestigious and globally recognized brand. Their tires are often associated with luxury vehicles, sports cars, and high-performance automobiles. Opting for Pirelli tires can enhance the overall aesthetic and image of a vehicle, particularly for drivers who value brand prestige.

Cutting-Edge Technology: Pirelli is known for its commitment to innovation and incorporating cutting-edge technology into their tires. They constantly push the boundaries in tire design, incorporating features such as noise reduction, improved fuel efficiency, and enhanced wet grip. Pirelli's focus on innovation ensures that their tires stay at the forefront of industry advancements.

Motorsport Heritage: Pirelli's involvement in motorsports, including Formula 1, further enhances their reputation and performance-oriented image. The knowledge and experience gained from competing in high-stakes racing environments contribute to the development of their consumer tires. Drivers who appreciate the connection between motorsports and tire performance may be drawn to Pirelli.
Pirelli: TIRES FOR EVERY REASON
Pirelli has a large assortment of winter tires for cars that adapt to low temperatures and ensure control, balance, and safety.
Pirelli built the P Zero winter tires with manufacturers to ensure great performance. Winter Sottozero Series II tires are for sports cars and elevated vehicles, while Winter SottozeroTM 3 is for luxury cars.
Cinturato Winter reduces emissions and is environment-friendly. SUVs and Crossovers make use of Scorpion Winter tires.
Pirelli's Ice Zero, the best performer in winter media trials, and Ice Zero FR provide control and stability on the ice. Carrier Winter is ideal for vans.
Pirelli has an awesome selection of summer tires. The P Zero summer tire line blends Pirelli's experience and partnerships with companies.
●       P Zero
●       P Zero (PZ4)
●       P Zero Corsa (PZC4)
●       P Zero Corsa System
●       P Zero Rosso
●       P Zero Nero GT
Cinturato P1 Verde, P7 Blue, P7 (P7C2), summer tires, and Power are eco-friendly, promoting driving comfort and lowering emissions.
Pirelli's all-season tires are made for customers who do not want to change their tires each summer or winter but require a good reaction in all conditions.
Pirelli provides the Cinturato All-Season Plus tires for urban driving and the Cinturato All-Season SF 2 with the 3PMSF marking for top safety and performance.
●       Scorpion Zero Asimmetrico
●       Scorpion Verde All Season
●       Scorpion ATR
●       Scorpion Zero All Season
●       Scorpion Verde All Season SF
Since 1907, Pirelli has raced 350 cars and motorcycles. It is Formula 1's sole Global Tire Partner through 2024.
It is also the sole supplier of tires for the World Rally Championship through 2024 and the Dorna WorldSBK Organization throughout 2023.
These partnerships have affected Pirelli's building, design, supplies, methods, and testing. Road products are created using track knowledge, especially conformance simulation and quality assurance.