We Help to Keep Your Car Road-Ready
Knowing you'll be safe and have the best driving experience in your vehicle is every responsible driver's priority - just as it is ours. And we know you'll only be looking for the best technicians to make your car roadworthy.
But look no further because your Local Tire Guys are the best when it comes to providing top-notch tire services in the region. We have you covered, from tire changeovers to wheel alignment and complete mechanical repairs.
So, don't think twice about picking up the phone when you have questions about your ride. Instead, visit us, and we'll check your wheels right away. It's your surefire way of getting road-ready all the time.
Tire Check, Car Maintenance & Repair the Local Tire Guys' Way
Your Local Tire Guys are committed to providing quality tire services for your vehicle. You've worked hard and invested a lot in it, so it's only fitting to get the best services you require.
So, if you feel like the wheels are worn out or sound a little too loud when you drive, maybe it's time for a tire check. Don't worry that it's out of schedule. Your wheels need checkups, just as they do regular oil changes and maintenance checks.
And when you visit your Local Tire Guys, be prepared to face a competent and reliable team with the knowledge, skills, and passion for tire repair. We always ensure to bring the expected results to anyone who enters our shop.
That's our guarantee: meeting expectations and achieving your complete satisfaction.
Bridgestone has a great article worth checking out called The Ultimate Car Maintenance Checklist.
Quality Tires
Why put your life at risk with defective tires that are light on the pocket but hard on the road? They're not worth their cheap price tag.
If you want to stay safe and enjoy a pleasant ride, you need to invest in superior wheels. But remember, excellent does not always mean expensive. Check out our Tire Finder page to find the right tires for your vehicle.
There's always a right tire for every car. You only need to find it. Or let the Local Tire Guys find it for you.
So, before going on that long-awaited road trip, or even for a short ride around town, ensure you have high-quality tires for your safety and the best driving experience ever.
Visit our shop, and we'll work together to find the best tire that's right for your car, pocket, and driving journey.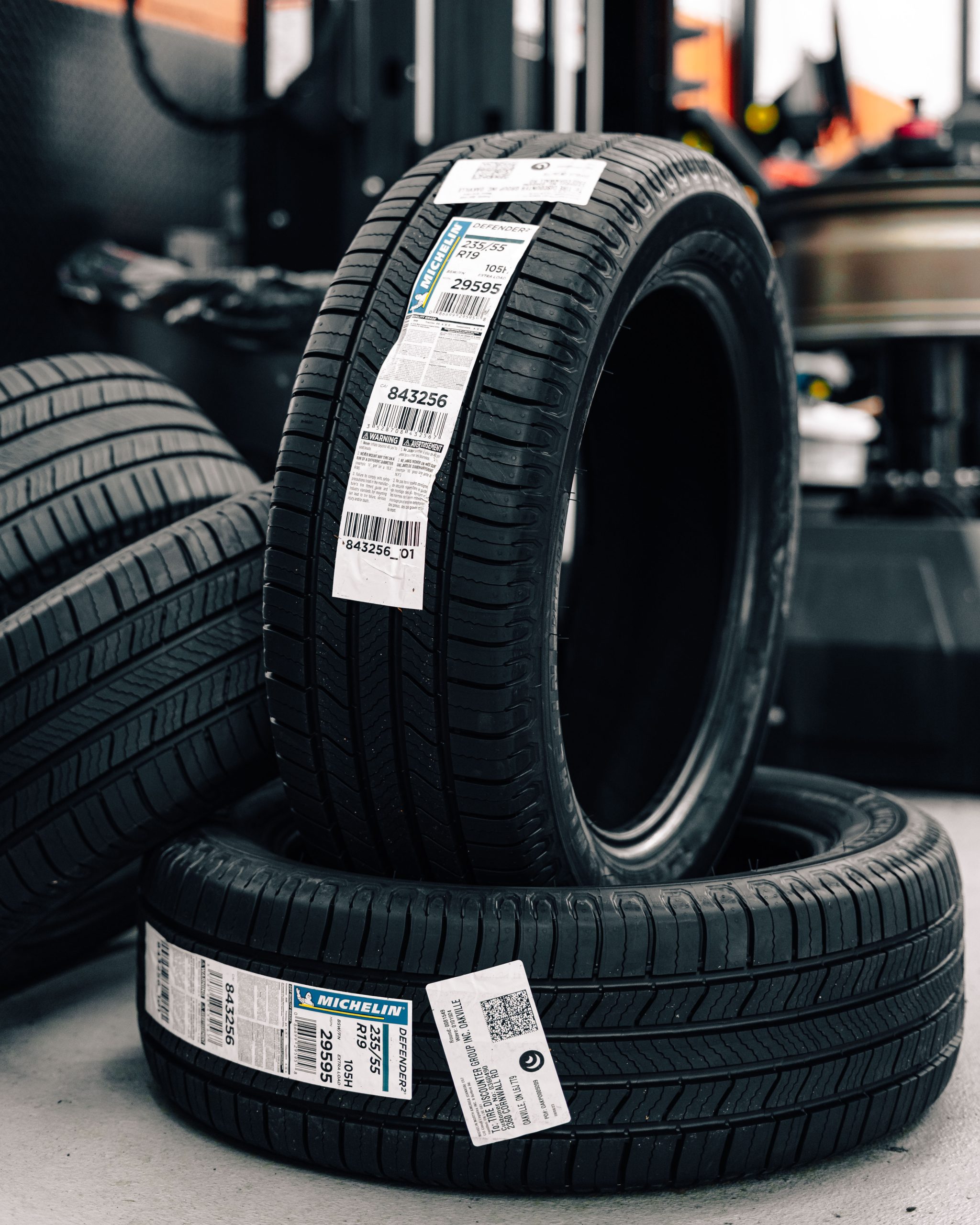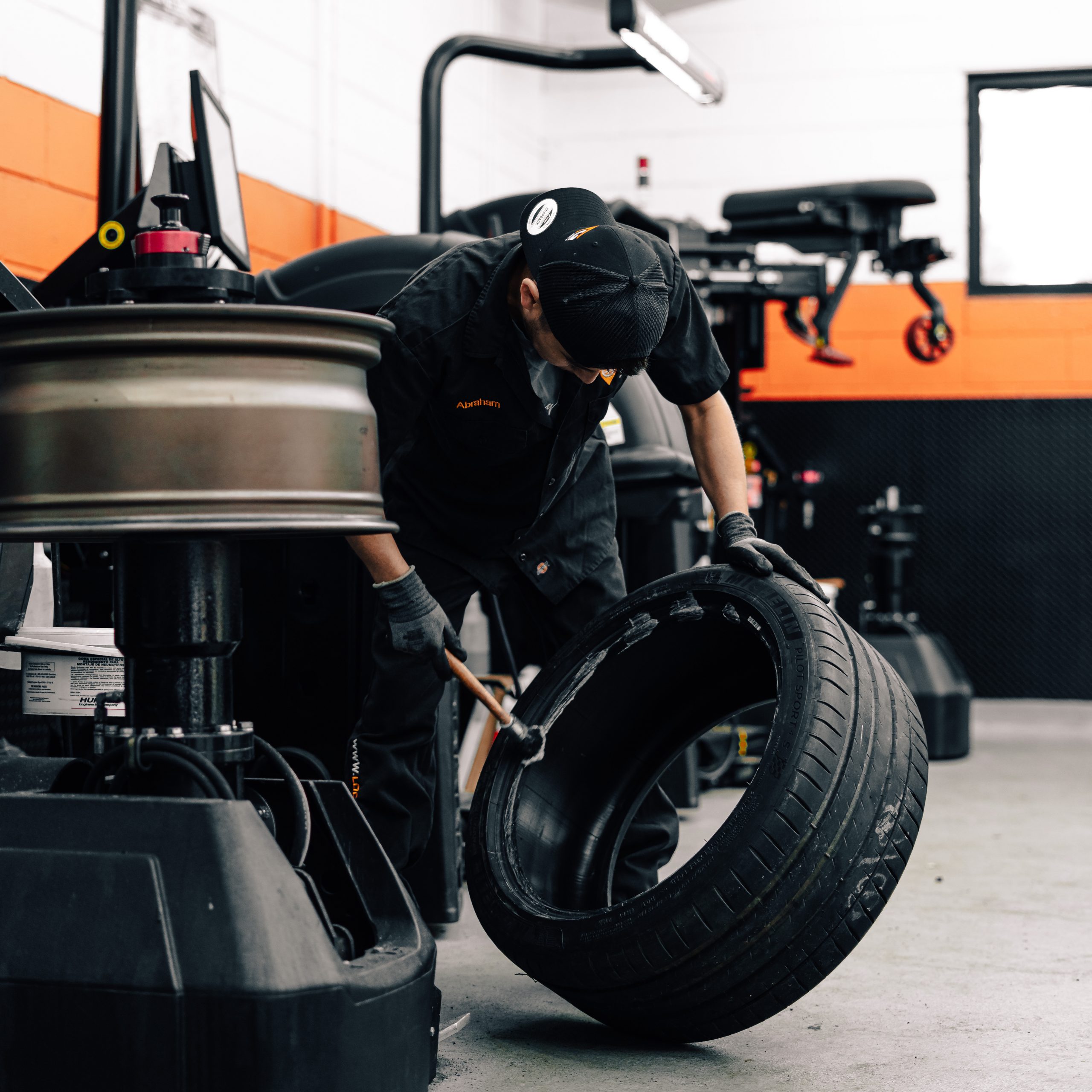 Tire Changeovers
It's no secret how your car's wheels need regular changing. And it doesn't only have to happen when the season changes.
Of course, seasonal tire changeovers are a standard in Canada, where there are many seasons and the weather is constantly changing. But even when the weather is consistent, you still need to have regular tire changeovers.
Changing a set of wheels or two will keep your vehicle in top shape and guarantee you a smooth driving experience no matter what the weather.
So, be constantly updated with your seasonal changeovers or regular tire changes. Call Local Tire Guys at 905-582-7500 if you have questions about when you should change your tires.
We offer expert wheel and tire services.
Tire Balancing
Does balancing your tires matter?
Yes, tire balance matters, and it matters a lot. If your tires are not balanced, it can cause uneven pressure on the treads and put an increased strain on the wheel bearings and suspension system.
Therefore, you need a reliable technician who knows precisely how to balance your tires but won't stop.
And that's why you need your Local Tire Guys.
Our team will balance your wheels by placing offsetting weights where needed around the tire. Balance is achieved once the weight is even around the wheel's axle.
But that's not where it ends. Continuous driving, especially with lots of bumps and turns, will cause the wheels to get out of balance again. So, you need to head back to your Local Tire Guys after considerable time and get your wheels checked again.
Wheel Alignment
Many think it's not worth having your tires aligned. But experts believe otherwise.
If your wheels are misaligned, you may experience pulling off in one direction where you need a hard grip on the steering wheel. And don't be surprised to see a considerable increase in your fuel consumption.
Thus, on top of inefficient fuel use, your safety is compromised.
So, don't ignore wheel alignment or you risk endangering your life on the road.
And when its tire alignment, you need, your Local Tire Guys are the people to call.
Call 905-582-7500 to inquire about our wheel alignment services.